How to Kitesurf
Learn to Kitesurf
If you are a non Kiteboarder and you are spending time on this website or saw some Kiteboarding videos and ended up visiting this page, then this question must be in your head.
Kitesurfing is an amazing and spectacular sport, and best of all, it is accessible to anyone.
Kitesurfing is not a dangerous sport if you follow all the basic rules.
First of all, DO NOT try to learn on your own. We have seen far too many accidents happen in the past where people decided to teach themselves and then got put off, thinking the sport was too dangerous. You wouldn't try skydiving without an instructor, it is the same for Kitesurfing.
Find a great location with preferably warm water.
Find a good Kitesurf School and take a course that will help you progress in a fast and safe way.
Requirements to Learn Kitesurfing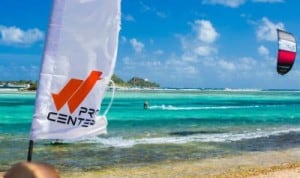 You must know how to swim.
You should be at least 35 Kg (for kids).
You should act responsibly.
You MUST learn at a Kitesurfing School.
Any other board sports will help but are not at all a pre-requirement.
Where to Learn Kitesurfing?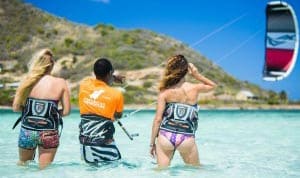 If you live somewhere cold we recommend that you fly to somewhere warm and nice, take a holiday, and bring your partner or family along with you. Try and find a place where they have a great Kitesurfing spot to learn how to kitesurf, but that also offer other non-Kitesurfing activities where you can take your girlfriend or boyfriend if they decide not to try out the Kitesurfing Lessons with you.
Learning this way will ensure you have the most fun and an unforgettable holiday.
The Grenadines, for example, where we have our Kitesurfing Center is the perfect combination of Leisure and Kitesurfing.
Which Kitesurfing School?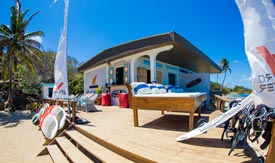 Try and get a Kitesurfing center that will focus on you rather than trying to make money.
The best is to choose a private lesson or semi private lesson with a 2 students/1 instructor ratio. You might spend a little bit more money but you will progress twice as fast as in a group lesson which in the end will make you save a lot of money.
We recommend the JT Pro Center on Union island. It is the perfect location to learn kitesurfing with great professional instructors teaching you in the clearest water ever.

Kite Lesson break down
We will base ourselves on the JT Pro Center Kitesurfing School standards to break down the different steps of a Kitesurfing lesson.
To get you riding comfortably, we advise that you take a three Half-Day package, it will get you ridding on the board and give you the real feeling of what it is to be a Kiteboarder.
Here is the break down of the lessons we do at the JT Pro Center on Union Island:
Each lesson is 2 hour 30min
Day 1
Theory: How to Set Up the Kite, the Safety Rules, How to fly the Kite : 45 min
Kite Flying: Learn the Basics of flying a Kite, the different parts of the Wind Window, learn how to Land, Launch, and Release the Kite: 45min
Body Drag: We teach you all the different body drag techniques: 45 min
Quick water start: Just before the lesson ends, we will give you a water start try with the board so you get an idea of what to expect on the next lesson: 15min
Day 2
More Kite Flying and Body Drag: 30min
Water Start Lesson: 1 Hour
Riding on the board: 1 Hour
Day 3
Water Start improvements
Riding on the Board and learn how to control your speed
Learn to ride upwind
After a 3 day course you will know how to kite and ride on the board.
You might not be 100% ready to buy your own gear and practice on your own but it is sometimes better to take a couple extra lessons to make sure you are 100% confident in your riding.

How much it costs to learn how to kite?
A three day course will cost your between 500us$ and 700 us$ depending on where you want to learn.
It is an investment but it is really worth it and might save you endless struggles and broken equipment you might have bought on your own.
On a Budget?
If you are young and do not have that kind of money, you can start by buying a small trainer kite of 2 square meter or 3 square meter, and play on an open field or beach with no one downwind from you, there are several videos that will teach you how to fly such kites and it will be some time saved for when you have the cash to take some lessons.
If Kitesurfing is your dream and the money your obstacle do not give up yet, there are always a lot of options to learn at lower costs, check the low season of the different Kite centres, they often offer discounts.
You can also walk in a Kitesurfing school and offer to work there for free during a summer job, in exchange ask them to teach you how to Kite !

What's next?
Depending on how fast you learnt during your holiday and how many lessons you took, you might want to hold on before buying your own gear.
It is sometime better to stick to a Kite Center back home where you create links and meet people and instructors that will advise you on what is best.
We advise most people to go on another Kitesurfing center for their next holiday, let them know of your level and take a couple catch up lessons and rent gear and try to see if they have a supervision service.
You might also want to choose an easy Kitesurfing spot where you can practice on your own, along a bay where you can walk back to your starting point if you are not riding up-wind comfortably yet.
Buy your own Kitesurfing equipment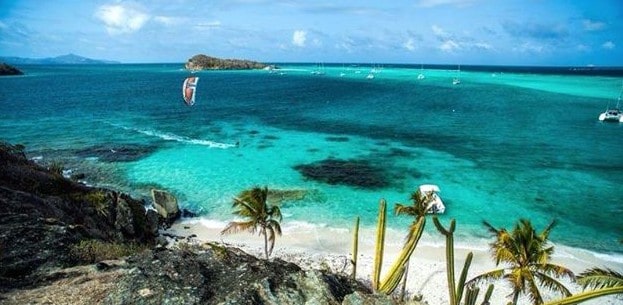 Once you are comfortable riding up-wind, it is time to go and get your own gear.
Depending on where you live and your budget, you might need one or two kite sizes, one bar, one board and one harness.
You can buy a brand new kite and bar for around 1900 us$.
A brand new board from the current year will cost around 900 us$
A Harness costs around 150 – 200 us$
These prices are based on some  of the brand new equipment of this current year.
Discounted gear:
You can easily find brand new Kite and boards from the year before and two years ago for half that price !
We recommend you do that if you are on a budget.
Be careful with kites you find on Ebay or second hand gear, as they are often damaged, which could mean you end up spending more time fixing them rather than using them.
Conclusion: You are ready to book your Kitesurfing Holiday
You are all set, you now have all the information you need to go online and book your flight to Union island in the Grenadines, Have a look at our Getting Here page to find out how to get here and visit our accommodation page and send us an email to book your room.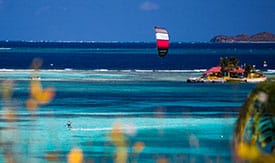 Book your Kite Lesson
Our team of instructors will be happy to give you the experience of a lifetime by teaching you how to kitesurf on one of the most beautiful kitesurfing spots in the world.
Learn about our beginner packages.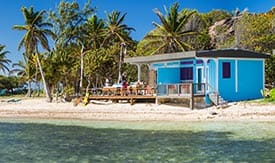 Book your Hotel Room
If you are looking for the perfect Kitesurfing holiday, or simply want to discover the Grenadine islands, the JT Pro Center offers the best accommodation with our partner hotel located right on the Kitesurfing beach.
Book with us to get FREE Kitebeach Access.