Bougainvilla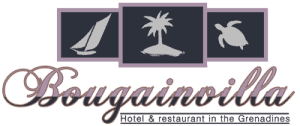 In its unique location overlooking the sea, and next to the village of Clifton , theBougainvilla yachting dock offers you excellent and friendly services in the Southern Grenadines.

Year after year, this 12 room hotel has maintained a modern and authentic charm. With its reputation as a rendez-vous for sailors cruising the Caribbean, you will be able to access all the services you need.
The hotel staff will go out of their way to welcome you and to help in any way they can.
The Dock
Centrally locacted in Clifton Harbour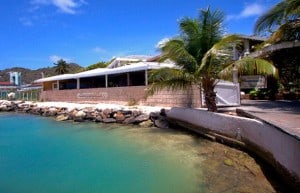 Cost per night:
- 0 – 40 feet*  -  18 USD 25 USD
- 41 – 53 feet*  -   20 USD 35 USD
- 54 – 70 feet*  -  25 USD 50 USD
*Length Monohull Catamaran
- Ice and water are available at the dock. 
French Bakery
During the season, our french pastry maker, Jean-Pierre, bakes croissants, chocolate bread and other delights for breakfast or just for a daytime snack.
Laundry service
Have your laundry washed and ironed before you move on…