Beaches of Union Island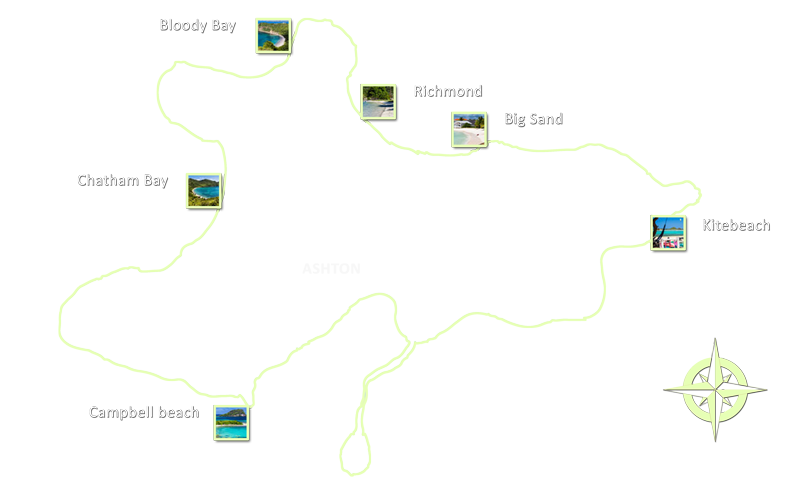 Union Island has a very wide variety of beautiful beaches where you can just relax and sun tan all day long.
Find here a small selection of our nicest beaches, for the rest, it is down to you to find them.
Kitebeach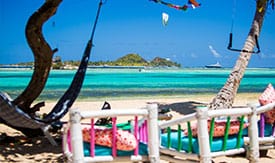 It has become the best hang out spot on the island, where you can meet people from all over the world. Enjoy the day beds, kite animation and great music played at our Beach Bar.
You can spend your afternoon snorkeling and watching the Kitesurfers jumping right in front of you.
Big Sand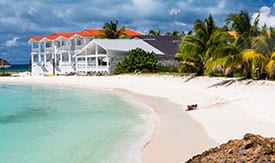 Big Sand is a gorgeous, protected, white sand beach located on the North shore of Union island. The beach has very calm turquoise water, ideal for swimming in and great for the kids.
The new Sparrow's Beach Bar and Restaurant makes it the perfect place to have an amazing lunch and enjoy the beach at the same time.
Chatham Bay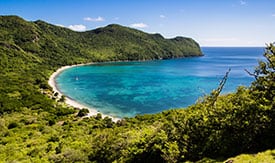 At the opposite side of Clifton, located on the leeward side of Union Island, Chatham Bay has become one of the sailors favourite anchoring spots.
We recommend going to Chatham Bay during the afternoon to enjoy the beautiful sunset, right in front of you.
You can have a few drinks at the local beach shacks or at the nice Aqua Restaurant.
Campbell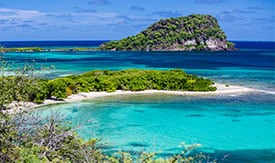 Campbell Beach on Union island is the most secluded yet accessible beach on the island.
Not far from the small town, Ashton, Campbell Beach is protected by the wind and offers a great snorkelling spot and lots of shade.
Perfect for a picnic, make sure to bring cold drinks with you.
Bloody Bay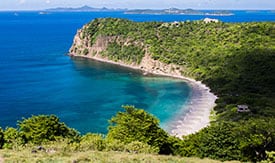 Do not be put off by it's name, Bloody Bay is one of Union Island's most beautiful and relaxed beaches on the North shore.
After a 15min treck down the hill you will find a long stretch of sandy beach all to yourself along with turtles tracks as it is a big nesting area.
The waves can be lots of fun to play in but do keep an eye on the shorebreak if you are with your kids.
Richmond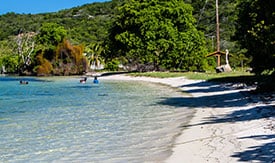 Richmond is a little shallow lagoon beach located after Big Sand and next to the small quarry.
It is one of the local's favourite hang out spots and is a fun beach to mingle with other people or for a refreshing splash after a long sightseeing walk.