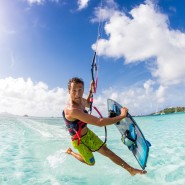 The best Kitesurfing brand
North Kiteboarding, the best Kitesurfing brand out there ?
I can' t say it enough, and it is not only because I am lucky to be part of the team of the biggest Kitesurfing brand out there, but North Kiteboarding is the most amazing Kiteboarding brand I have ever had the chance to work with.
From the day you open the box containing the bar, or have a look at the board construction or how the kites are built, you see that they take making kite equipment very seriously.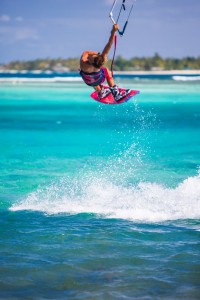 Seeing the other side of how North Kiteboarding is working has taught me how they are pushing the R&D to benefit as many kiters as possible and each piece of equipment they have been working on is working extremely well. The process behind how everything is thought out and tested is very similar to all the biggest tech companies out there and shows how our sport is going forward.
North Kiteboarding is also treating their team riders very well and value their work in many more ways I have ever seen a kiteboarding brand doing it. They have a great integrity with their team riders and value everyone's effort. You can see on the international team rider page that even some of the riders who pushed the brand at the beginning are still rocking the gear and still going strong and are also valued and not forgotten by the brand.
I am writing this post as a big thank you to North kiteboarding for supporting me in my Kitesurfing career but as well as supporting my Kite Center the JT Pro Center on Union island helping us to provide our guests with the latest North Kiteboarding equipment.
For anyone reading this I will try and help you out and give you my personal opinion on the North Kiteboarding range which can be overwhelming if you are in the market for a new kite or a new board … So many amazing boards and kites to choose from …
You are a all around Kiteboarder – EVO Kite + Jaime Board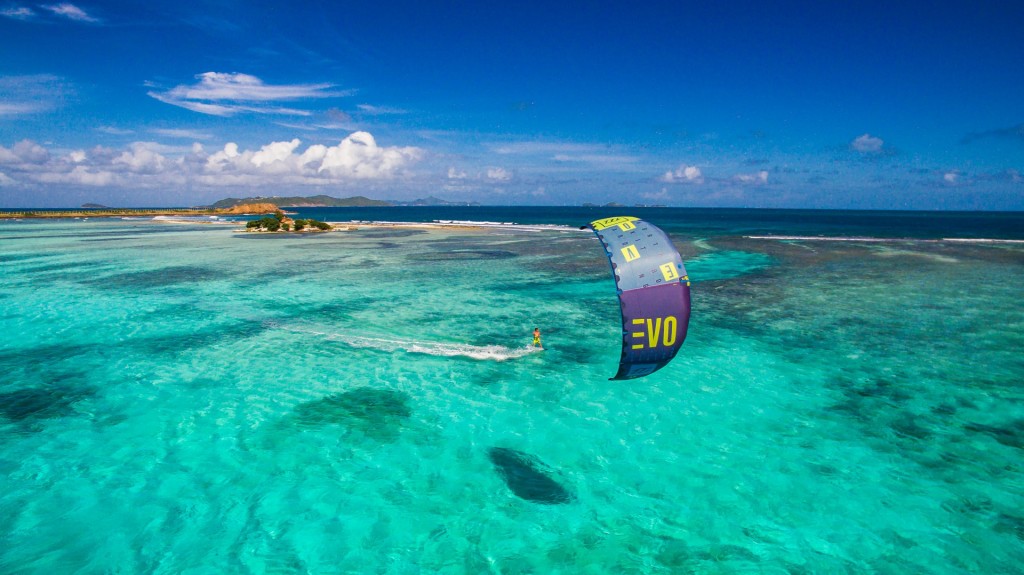 The 2016 EVO kite is an amazing all around kite and is one of my all time favorite kite to ride. It will suit 80% of the kiters out there, you can jump very high with it, it has a great hang time, a great bar feeling, you can also unhook it and it relaunches super well thanks to the new modifications added to the 2016 model with a slightly more delta shape.
Most people have the misconception that most of the North Kites need to be flown as a 5th line set up which is totally not true, the EVO kite is a 4 lines kite. If you want the added safety of a 5th line you can choose to use a 5th line bar on the kite but the kite originally flies with 4 lines.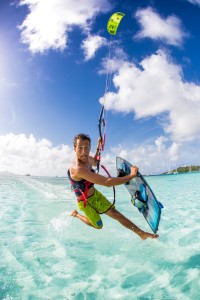 All of the sizes are fine tuned by the designers to work perfectly in the wind range you need for the size you are using. The smaller kites are amazing for kiteloops and high jumps in strong winds. My new favorite Kiteloop kite is the 9m Evo.
One of the Kite size that surprised me the most is the 14m Evo, that kites turns super fast for a 14m and has an amazing lift which is usually an issue on bigger kite sizes with other brands.
We have decided to teach with the Evo kites in our kite center, we have had absolutely no issues with the kite, the build quality is great and the students love them.
The Jaime board is my new favorite board of the North kiteboarding line up. I got the chance to test out the 2016 Jaime during the 2016 gear photo shoot and felt in love with that board, It is the ultimate all around board, for jumping all school new school, it works great for everything, feels very nice on the water and I find the new graphics for 2016 very nice.
You are an all around Kiteboarder oriented toward unhooking – The Dice and Team Series or Jaime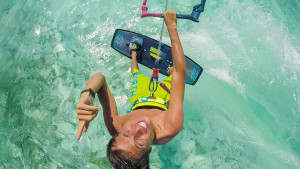 The DICE, like the EVO will originally fly perfectly with the normal quad bar 4 lines set up. This kite is the perfect kite for anyone playing with waves and freestyle a little more than old school. It will feel more like a C kite when you fly it and unhook it but will have all of the benefits of the SLE kites ith easy relanch and good low end and depower.
I haven' t personally spent enough time on the Dice to give it a proper review but when looking at NKB team mate Tom Court who has proven what you can do with that kite and a gambler boots set up and great wakestyle experience already, so I don' t think I will need to push on how great that kite is for all new school related tricks.
You are the Jumping master and you are looking to go higher for longer – The Rebel Kite and Jaime or Select board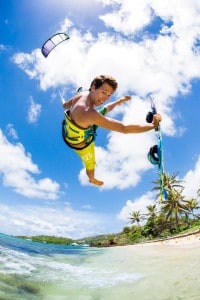 This is my big 2016 surprise set up, the 2016 Rebel kite and the Jaime board.
I didn' t know the Rebel kite was such an AMAZING jumping machine. I had heard about the Rebel for years already but I didn' t know its performances were so amazing as I didn't get the opportunity to try it before.
For 2016 the Rebel is the jumping machine and I am not sure there are not that many kites out there which are as good for jumping high and spending so much time in the air.
The hang time is amazing the kite holds you a few seconds extra in the air and will get you a couple meters higher than any other kites.
It is my favorite old school set up, I have also nicknammed the Rebel the elevator. You can be standing on the beach walk back to the wind and only pull the bar and you will feel this amazing lift pulling you upward… try it if you don' t beleive me, this kite is pretty impressive.
The only drawback is the fact that you will need to have the kite set up with the 5th line bar.
I am not a huge fan of 5th lines on my kites but the shape of this kite requires a 5th line to fly properly, and getting a 5th line for the added performances that kites give us is not an isue at all. I will take a 5th line on all my kites if they end up flying like the Rebel !
You are crazy for unhooking and passing the bar- The 2016 Vegas and Team series or Gambler board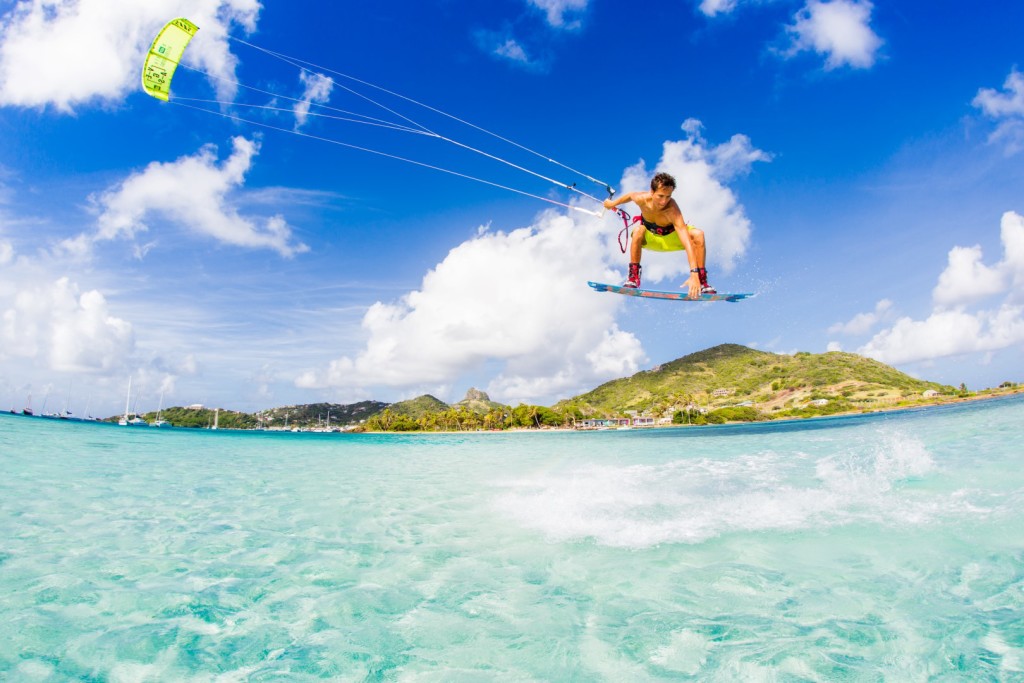 This is the best freestyle set up I have ever flown. The Vegas kite is perfect for all unhooking related tricks, you get that amazing slack in the lines after popping, the pop is already pretty intense and makes passing the bar with a Vegas kite very easy compared to any other SLE kite.
Yes the vegas is a proper modern C kite, it flies perfect and it is designed for unhooking, looping it and also jumping high. ( See Mister Aaron Hadlow WOO records in Cape Town using the Vegas).
I wouldn 't recommend the Vegas if you do not spend more than 50% of your tricks unhooked or if you are not looking for that true C kite feeling, but if you want to land more complicated tricks and if you are looking to improve your freestyle level getting a Vegas will put all the chances on your side.
The Gambler board is the board I am using with my vegas kites when going for a freestyle session. I have set it up with the new North Boots and I am very happy with this set up. The board feels very very nice, it is definitely not a smooth and soft board to ride like the Jaime or other North Kiteboarding boards, but loosing in softeness you gain and agressivity and amazing pop and easy landings.
At the moment I have my team series set up with footstraps and my Gambler set up with boots. The Team series can also be set up with boots.
Even though both boards are made for high performance freestyle they still have great upwind capabilities. The Gambler will work amazingly well on rails and kickers and is definitely the way to go if you want to use it 100% of the time with boots.
If you are planing on switching between straps and boots from time to time I would recommend the team series.
Conclusion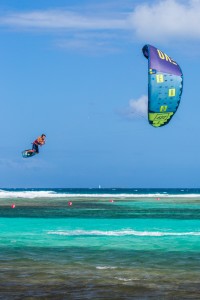 There are many other Kites and boards in the North Kiteboarding range, The Xride board which works very well as an all around board, the Gonzales which i also a great board at a very good entry level price.
My favorite graphic and colors come from the 2016 Soleil board, the female board of North Kiteboarding, I can tell you that the day we opened the box everyone (girls and guys) wanted one looking like it.
The surfboard range from North Kiteboarding is also very impressive and when we have a look at what the surf team rider are doing with these boards, there is no doubt about them.
The Neo Kite is a great stable kite and amazing wave kite with a lot of stability and the Juice is the perfect light wind machine together with some of the pike and spike extreme boards which we also use for our Kiteschool to teach our students.
North Kiteboarding offers a wide range of Kiteboarding equipment, they have a kite for everyone and they have the best kite for every riding style out there, so choose wisely and enjoy spending some time on the water.
Everyone has their own preferences when it come to kites, boards, graphic design and brand names so I will never impose a statement saying a brand is better than an other one, but for me and to my own personal opinion, North Kiteboarding is definitely my top favorite Kitesurfing brand and I am extremely happy and proud to be riding their gear.