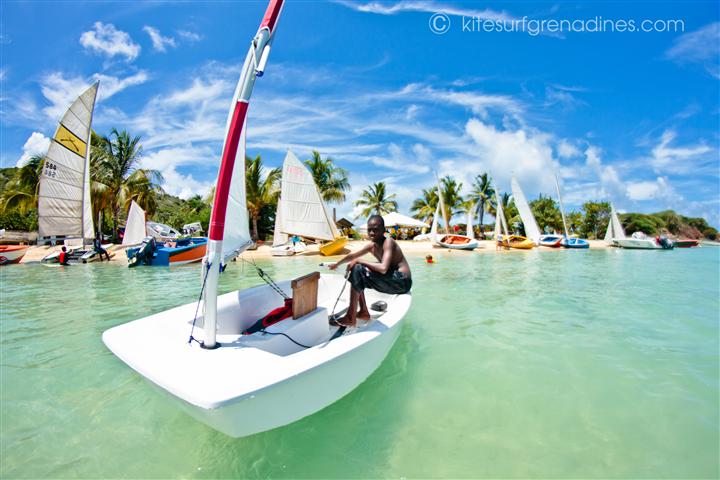 2011 Union island regatta
Easterval has started on Union island and the "Union island regatta" has seen the light of day for the first time on the Anchorage beach this last Saturday.
Boats from the islands around have come to enjoy this beautiful day where the wind, light but present, has come back after a couple weeks where it lacked it's usual strength.
The organisation surprised us by it's professionalism and the nice atmosphere it had going on threw the whole event.
The 16Ft and 14Ft sailboats has to watch out for the upcoming generation which was showing of their skills on the small optimist boats.
This was a beautiful day where everyone could enjoy the Ocean at it's finest, on a surfboard, windsurf board, sailboat, catamaran, or optimist, …
Unfortunately the wind wasn't strong enough for us to demo some kitesurfing action.
Here is the final ranking of the Race:
16 Ft boats
1st – "Dragon" from Petite Martinique
2nd – "Pimpy" from Mayreau
2nd – "Unity" from Union island
3rd – "Unity II" from Union island
14 Ft boats
1st – "Bad Feelings" from Mayreau
2nd – "Still Alive" from Mayreau
For now enjoy the pictures and see you next year.