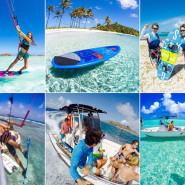 The 10 Best Kitesurfing Instagram Accounts To Follow
If you are reading this there is a big chance that Kitesurfing has become a big part of your life.
From deciding when to take your next work holiday to fit the windy season of your next destination to checking your daily Instagram feed for the latest Kite pictures, you surround yourself with everything Kiteboarding related.
Instagram is a great source for daily cool pictures or short videos from most Pro Kiteboarders and Kite brands who are easy to find by simply typing their name in the search bar.
We have listed the 10 best Kiteboarding Instagram accounts to follow for 2016, there are many more great Kitesurfing Instagram accounts out there but these are our top favorite:
#1 JT Pro Center:  @jtprocenter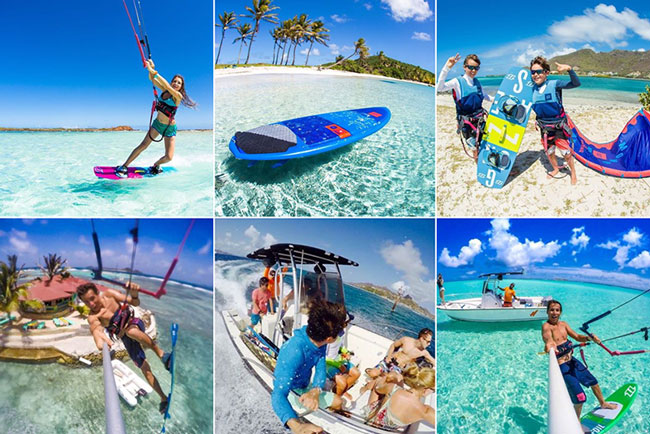 If you are still wondering where to go and kitesurfing next, following the JT Pro Center Instagram account will definitely help you decide and make you book a ticket for Union island. Tag your photos #jtprocenter to be featured.
#2 Jeremie Tronet:  @jeremietronet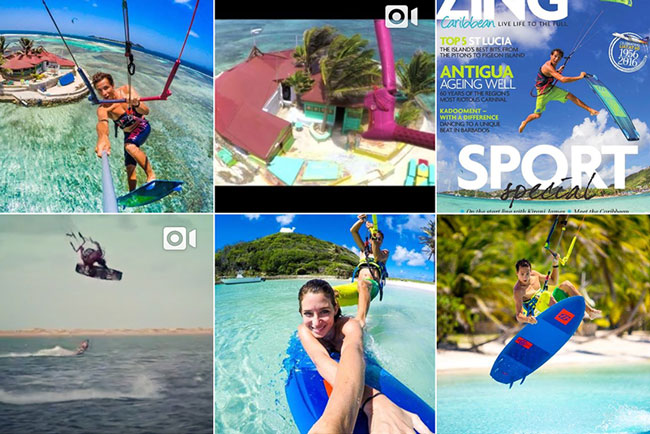 North Kiteboarding Professional Kitesurfer Jeremie Tronet and Founder of the JT Pro Center Kitesurfing School shares with you daily High quality Instagram pictures and videos from the beautiful crystal Caribbean waters where he lives.
#3 North Kiteboarding:  @northkiteboarding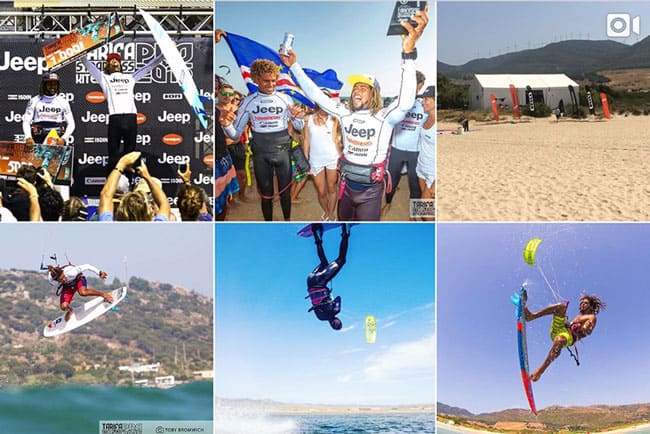 One of the biggest Kiteboarding Brand with the biggest team features some of the best shots its riders have to offer, it is definitely one of the Brand Instagram to follow this season. You can tag your own NBorth Kiteboarding shots with #truekiteboarding
#4 The Kite Shots:  @thekiteshots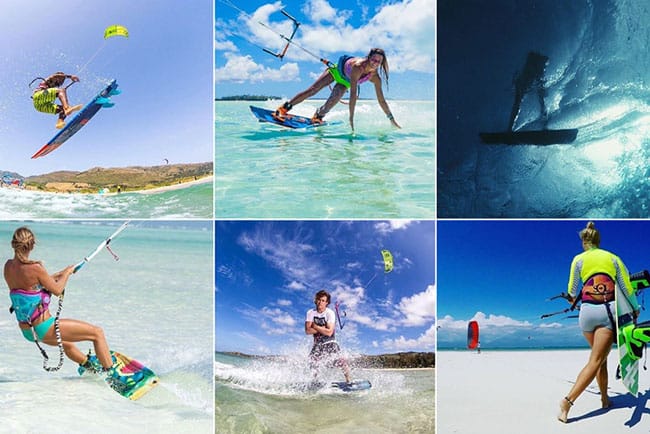 The Kiteshots curative Kiteboarding account feature some of the best Kitesurfing pictures from all over the world. If you want to follow only one Kitesurfing Instagram account this would be one of the best to follow. Everyone can be featured by tagging your own shots with #thekiteshots
#5 Let's Kitesurf:  @letskitesurf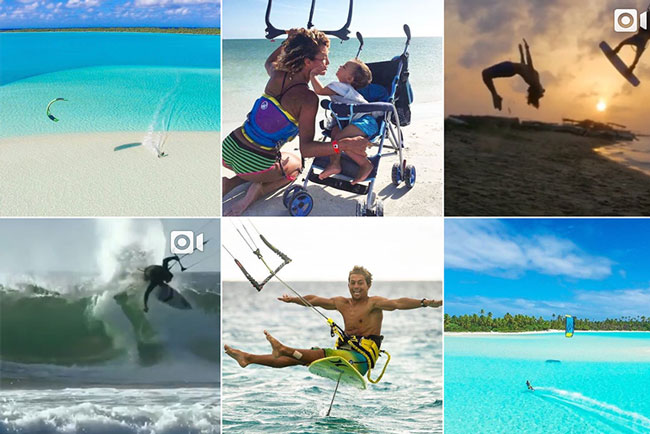 The LetsKitesurf Instagram account is also a curative Instagram kiteboarding account similar to Thekiteshots featuring some of the best Kitesurfing shots out there. Tag your photos #letskitesurf to be featured
#6 Andre Phillip:  @andrephillip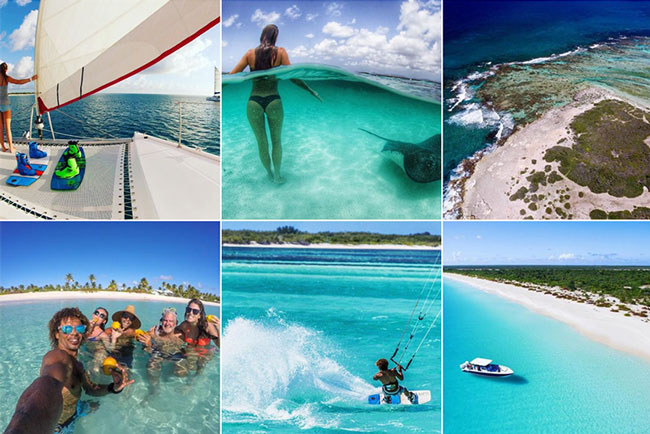 Andre Phillip is one of the first pro kiteboarder and Pioneer of the wakestyle movement. Living in Antigua he shares his pictures and Kiteboarding action shots on this quality Instagram account.
#7 Kai Lenny:  @kai_lenny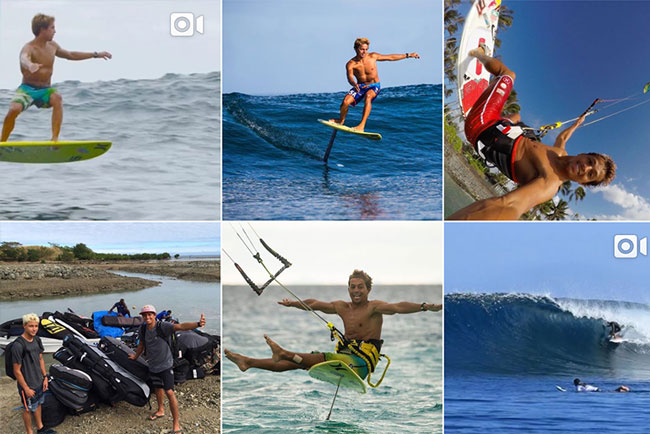 From hawaii, Kai is the ultimate Waterman, from big wave riding to Kitesurfing and introducing new fun ways of using a foil board, his Instagram account is definitely one to follow.
#8 Jesse Richman:  @jessetherichman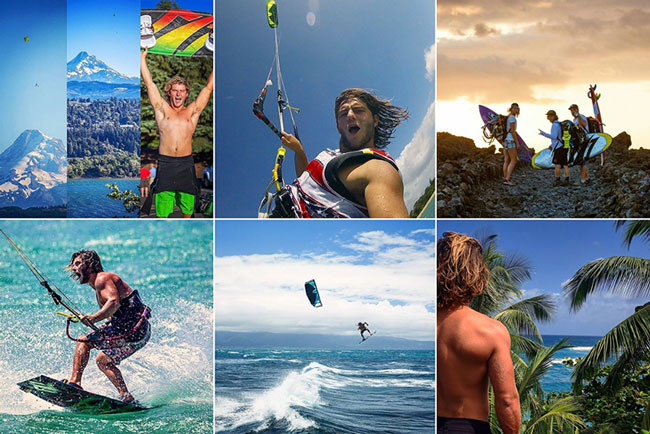 Always stoked on life, Jesse Richaman Naish pro Kiteboarder's Instagram account is a great combination of cool pictures and sick action to motivate you to leave what you are doing and go for a kite session.
#9 Kitesista:  @kitesista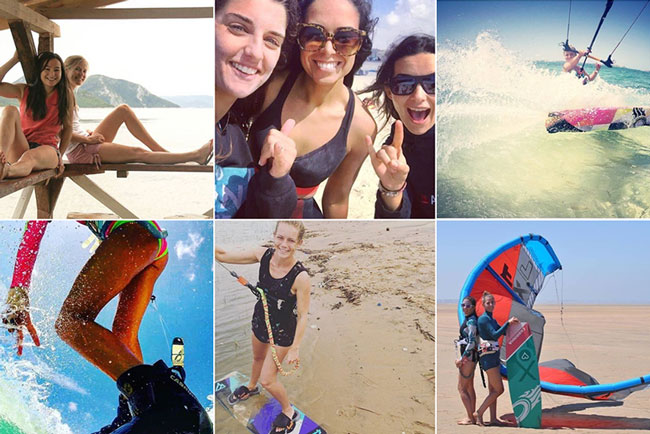 Kitesista is a blog featuring the various woman of Kiteboarding so if you kite and you are a girl do not hesitate to tag them in your pictures to be featured.
#10 Hope Levin:  @hopelevin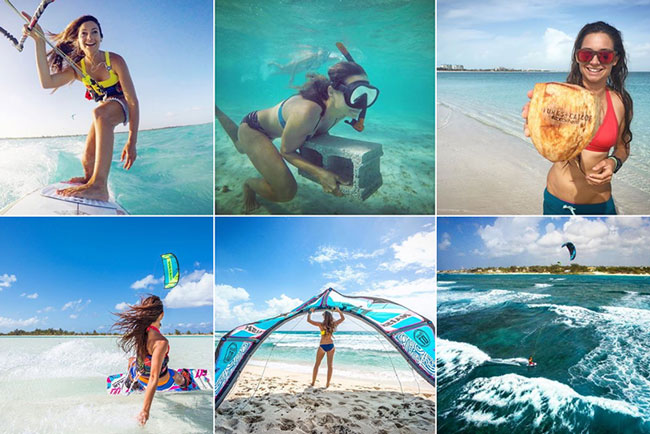 Pro Kiteboarder from Turk and Caicos Hope Levin always share stunning kiteboarding and lifestyle pictures, from her beautiful island.