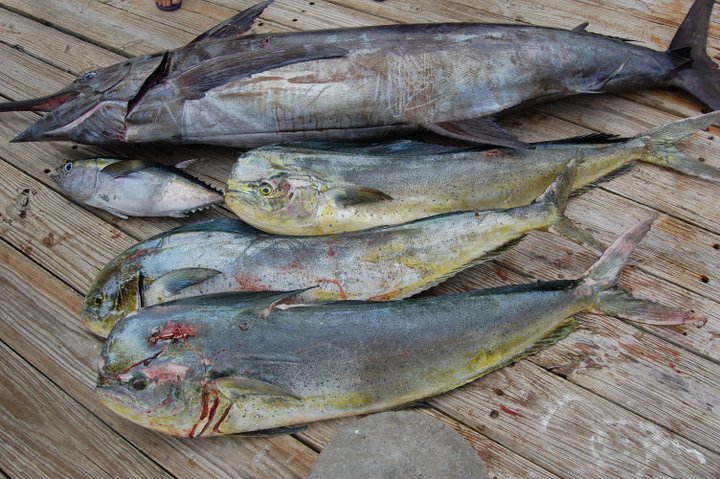 Second Marlin of the month for Sebastien together with Richard
After the liters of rain we had to endure this past two days on Union Island, Sebastien and Richard left early in the morning today to go out at sea.
On the way to the good spot they got he chance to catch some very nice dolphins (Mahi Mahi) fish, a tuna and a pretty big Blue Marlin which they got with the rode.
A nice fight bringing it back … it is now being cut in nice fillet and will be  smoked by Sebastien ! Once again you can buy smoked fish directly from him or by going at the grocery shop captain gourmet in Clifton on Union Island. Marie will also serve nice smoked Marlin pasta if you feel like having a good dinner !
If you also feel like catching big fish  like that Sebastien organizes fishing tours, contact us for more info.