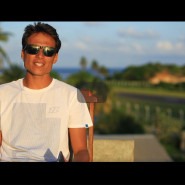 Learn How to Kiteboard with the North kiteboarding Academy Videos at JT Pro Center
Learn The North Kiteboarding Academy is finally out, this first series of 27 videos have been made available for everyone to watch for free online here: NORTH KITEBOARDING ACADEMY
More videos will be uploaded every other week to grow the trick database in each of the category (Surf, Foil, Hooked, Unhooked, Beginner).
The North Kiteboarding Academy is a series of tutorial videos designed to remind you some the basics of Kiteboarding as well as teach you some of the most advanced tricks. It was all shot here at the JT Pro Center Kitesurfing school together with Jeremie Tronet.
All the videos are available now for free on the North Kiteboarding website, the North Kiteboarding Youtube Channel and on the North Kiteboarding App for Both Android and Apple devices.
The App allows you to watch the videos and also download them for offline use.
You can also comment directly within the app to ask for tips on how to land some of the tricks and by downloading the app you will always be sure to get the new videos before everyone.
Download the app:
Iphone: https://itunes.apple.com/us/app/north-kiteboarding/id914918034?mt=8
Android: https://play.google.com/store/apps/details?id=com.boardsandmore.northkiteboarding
Check out Jeremie's quick videos showing the North Kiteboarding App main features for the North Kiteboarding Academy: