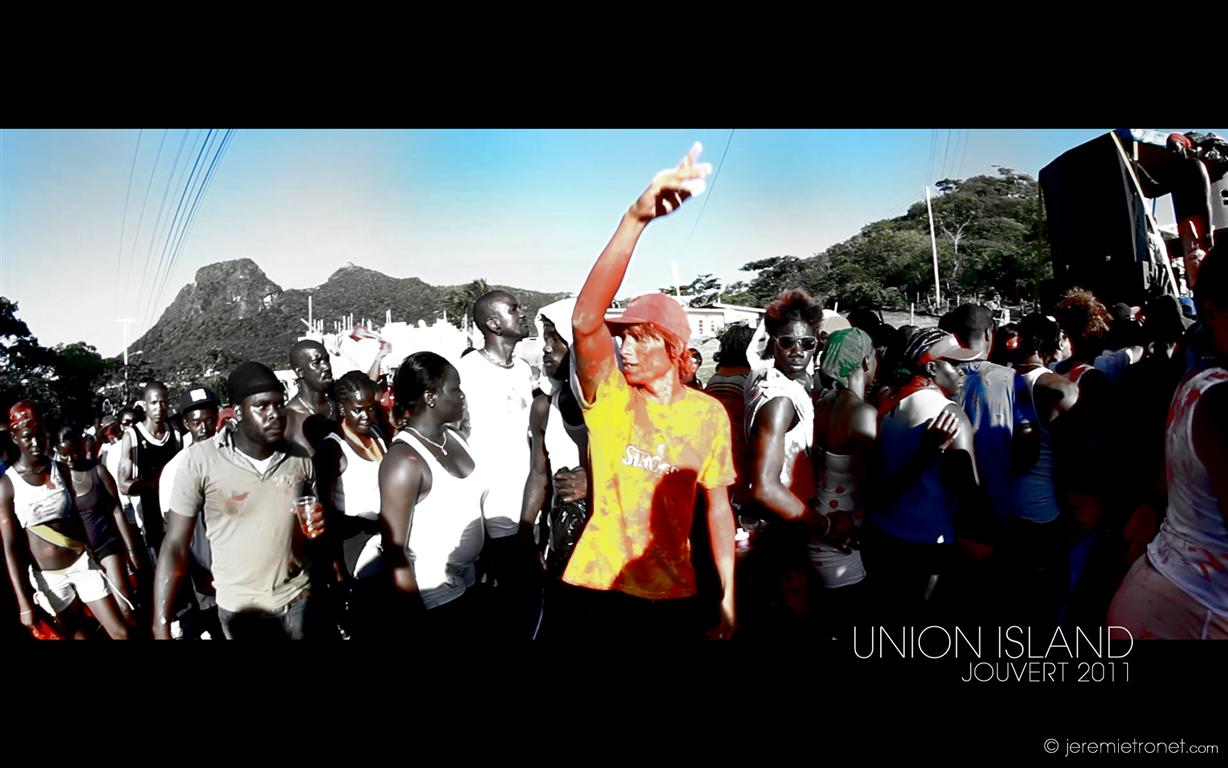 2011 Jouvert on Union island – New video
Right now Easter just ended and has for the rest of the Caribbean and south America, Easter doesn't only mean eating chocolate eggs (even though we had plenty of them already). Easter marks the beginning of Easterval on Union island where the music doesn't stop playing for 4 days.

The Saturday was the start of the Union regata where you can find more infos and pictures here: http://www.kitesurfgrenadines.com/2011-union-island-regatta/

The Sunday night was the beginning of one the craziest and longest party I attended to. We started around 10pm going for a live reggae and soca music concert followed by the famous and underrated Jouvert !

Jouvert starts right after the big concert which ended at 5:30 am this Monday … A big truck loaded with kilowatts of sound system drive very slowly around the island with everybody following and fighting with red paint. The music is great and everybody is jumpin up and down following the truck before ending it's journey on the beach and where everyone jumps in the water to clean up from the red paint mess !
Here is the 2011 Jouvert video: