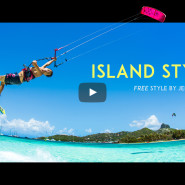 Island Styles Kiteboarding Video
Entirely shot here on our home spot of the JT Pro Center on Union island Jeremie Tronet offers us his latest video "Island StyleS" featuring everything he loves about Kitesurfing mixed with a perfect summer vibes soundtrack by NHYX.
If you want to be riding on the exact same spot as on this video, or have a drink on Happy Island with your kite in the air, do not hesitate to book directly with us to get your free Kitebeach Spot access.
If you enjoyed watching this quick video do not hesitate to post it on your websites and social media accounts.
YOUTUBE Link:
https://www.youtube.com/watch?v=c-7v6peUng4
More info about the Kite Spot and Gear used here:
http://www.kitesurfgrenadines.com
http://www.northkiteboarding.com
Music Credit:
NYYX – Give me The Sun
https://soundcloud.com/nhyx