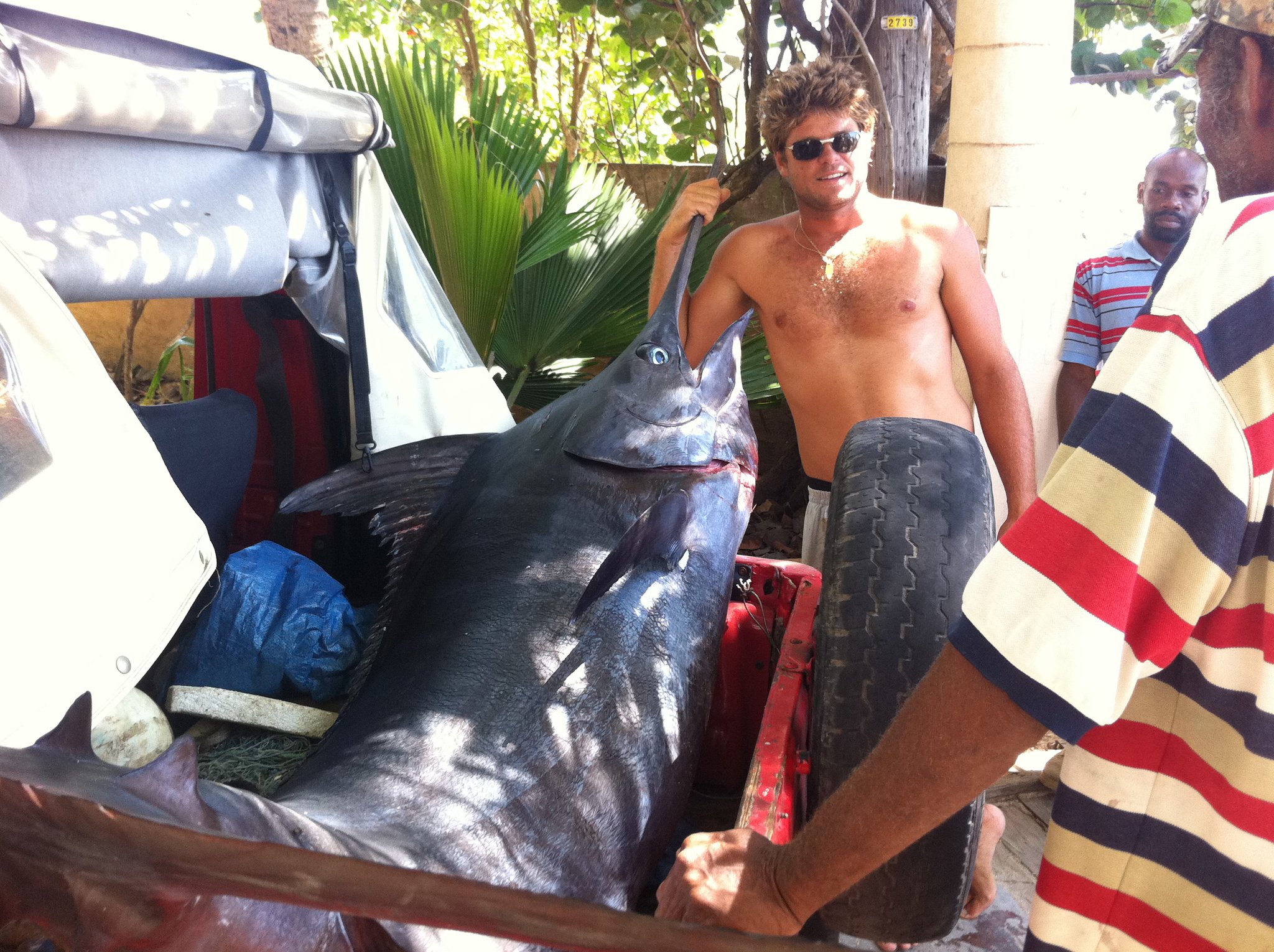 And one more Marlin for Sebastien
Sebastien did it again …. He went early in the morning and came back with a huge Marlin ….
That's what you can expect to bring back after a full day fishing with him …
He also organizes fishing tours, you can check it out in the activities category of the site in the Menu !
If you are not a fishing expert and only like these in your plate, go check this exact Marlin already smoked and for sale at Captain gourmet and at Marie's restaurant !