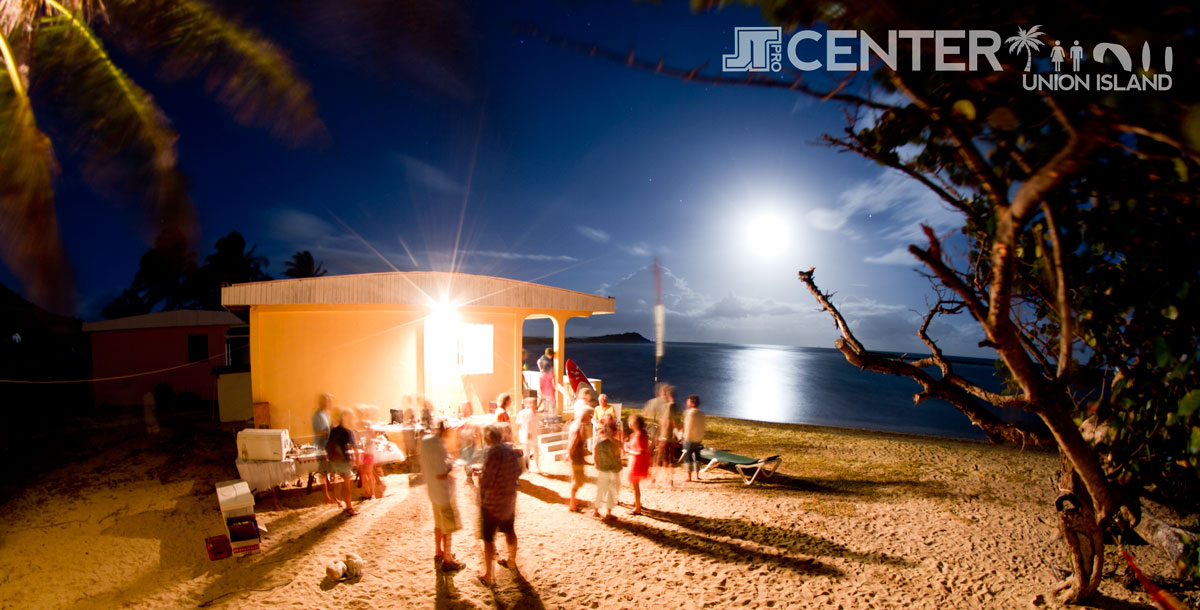 Full Moon party
The first full moon party of the JT Pro Center happened on the beach a couple nights ago.
It was a great success partying all night under the shinning moon.
Jeremie Tronet and Nicolas Dulac went night kiting in the lagoon while everyone else was dancing on the beach !
For this first party we had offered free food and drinks to everyone.
Next Full moon in  a month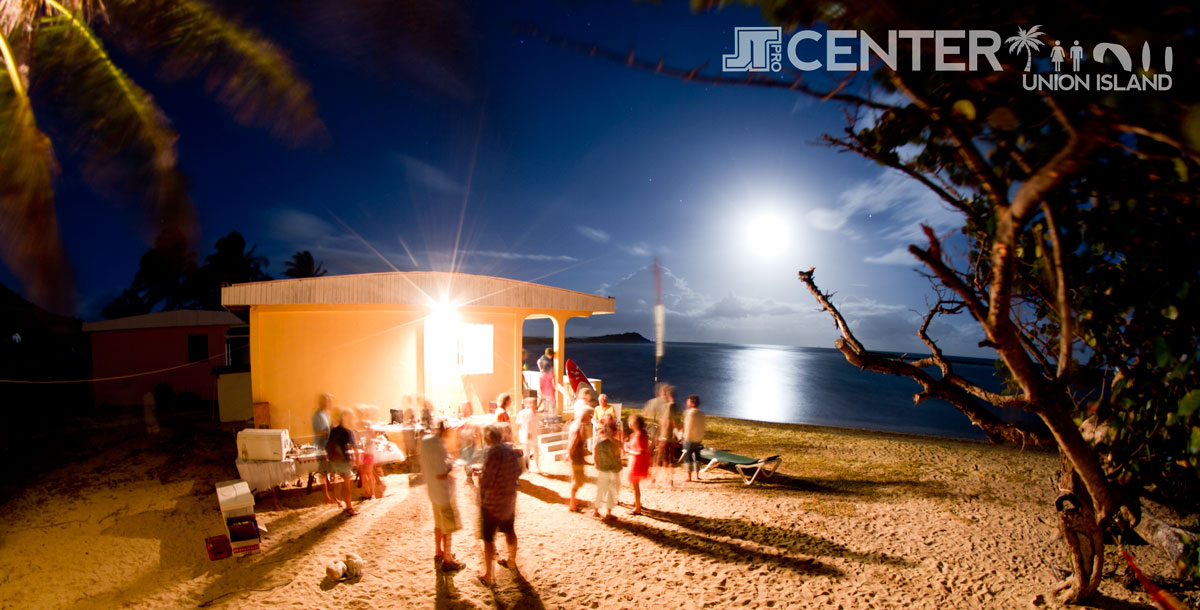 .